Services
Gusso Business Advisors
Gusso Business Advisors
During many years of helping clients secure surety bonds and construction insurance we have seen a large need from clients for advice and help with various business matters including perpetuation and ownership transition. Several years ago we formed Gusso Business Advisors, as an affiliate, to help with these and other business issues.
You deserve peace of mind. Our Gusso Business Advisors will help get you there. Led by Nick Gusso, who holds 35 years of experience in the field, the GBA takes care of all kinds of business matters including perpetuation and ownership transition.
We are your liaison as we work closely with your attorney, accountant and other business professionals where needed: from agreements like buy-sell, stock purchase, stock redemption, to providing life coverage, reviewing current insurance, business valuation and more.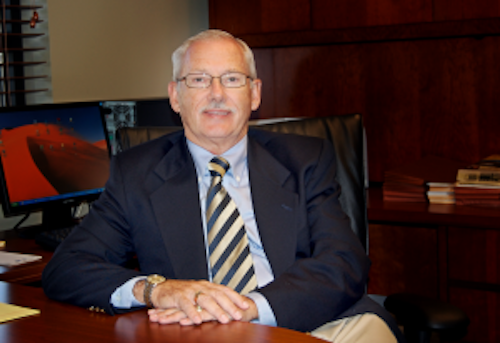 • Buy-sell agreements – review existing and/or preparing new
• Stock purchase agreements
• Stock redemption agreements
• Review current life insurance for adequacy and advise
• Provide life coverage if needed
• Work completion agreements
• General property and casualty insurance consulting
• Business valuation
Our Process
We work closely with your attorney, accountant or other business professionals and act as your liaison to them, where needed, to achieve your goals. Please take a few moments and read about how Gusso Business Advisors has helped others reach their financial goals.
Let Nick help you with solutions and peace of mind in these and other business issues.
Customer Testimonials: See What Our Customers Have to Say
When the opportunity to sell my business presented itself on a potentially fast-paced timeline, I immediately turned to Nick. Working with my accountant, Nick reviewed all aspects of the potential sale – including the business and inventory evaluation methodology, proposed purchase agreement and a future consulting contract being offered to me. After significant changes were made based on Nick's recommendations, a win-win business sale was made. His valuable counsel put my tensions at ease, as this was a life-changing transaction for me.
-- David L. Kiesow, Former Owner – Sioux Falls Paint & Decorating, Sioux Falls SD
I have worked with Mr. Gusso for the past 30 years. He has maintained a longstanding professional relationship with our company, most recently acting as a Business Succession Advisor, and previously was involved in the insurance and bonding for our contracting needs. Mr. Gusso is concise and trustworthy in his manner, and reaffirms his professionalism with his dedicated nature.
-- Thomas Smithback, President – Electric Supply Co., Sioux Falls SD
Nick understands the different obstacles that each business may have with business partners or family members, and how patience, caring and sensitivity to the plan must be approached to fit the needs. After our experience, I can't think of anyone I would rather have help our business and family plan for the future.
-- Mark Knight, formerly President – Foothills Contracting, Webster SDand Past President, Associated General Contractors of America (AGC) Currently President of Steel Structures of Aberdeen, Inc., Aberdeen, SD
Nick's accounting knowledge and finance experience, having owned and managed a large insurance agency for 30 years, along with having bought and sold several businesses, gives him a unique ability to identify various issues and see potential problems others may not see. Our company would not hesitate to hire him again.
-- Jason Handke, President – Dakota Automation, Watertown SD
We hired Nick specifically as an advisor for succession planning. We found that he thought outside the box, had unbiased opinions and had a vast network of resource contacts. When my husband, Dallas, became terminally ill and perpetuation of the business was not an option, Nick then helped us liquidate our company. After Dallas died Nick continued to be a valuable asset to me in winding down the business affairs of our company.
-- Marilyn Hanson, President – Dallas I. Hanson Construction, Milbank SD
Anyone looking for sound advice related to company growth and succession planning can be assured Nick Gusso is a wise choice. Nick brought everything I was looking for to the table: he listened, very sensitive to our values, detailed, options and creative, energetic, honesty, urgency/timely.
-- Floyd Schafer, President – Mainline Contracting, Rapid City SD
Nick's cumulative business experience regarding insurance, bonding and finance has proven to be instrumental in bringing together a successful ownership transition for our company. His professionalism, attention to detail and ability to create a win/win strategy for both sides of the team has proven to be of unique value.
-- Jared Wilhelmi, President & Mark Beshara, Former Owner – Kilowatt Electric, Rapid City, SD